alhamdulillah, masih ku diberi kesempatan untuk menulis di blog ku ini.
setelah bebrapa ujian yang ku rasakan terlalu berat, insyaAllah,
sesungguhnya tidak Allah timpakan sesuatu ujian itu ke atas sesuatu umat,
melainkan sekadar yang termampu olehnya.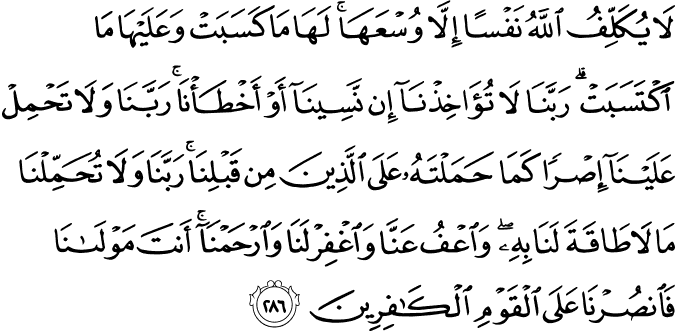 Sahih International
Allah does not charge a soul except [with that within] its capacity. It will have [the consequence of] what [good] it has gained, and it will bear [the consequence of] what [evil] it has earned. "Our Lord, do not impose blame upon us if we have forgotten or erred. Our Lord, and lay not upon us a burden like that which You laid upon those before us. Our Lord, and burden us not with that which we have no ability to bear. And pardon us; and forgive us; and have mercy upon us. You are our protector, so give us victory over the disbelieving people."
ujian yang lepas sesungguhnya telah membuka mataku terhadap sesuatu perkara
yang mungkin selama ini aku terlepas pandang.
dan Alhamdulillah, ku rasakan ini telah buatkan aku lebih kuat untuk berhadapan
ujian seterusnya. nak tau ape yang den kono? hehe. okay, short and simple, den kono
tipu 4.4k while doing business, and time tuh memang la sedih teramat, sbab plan
nak buat bisnes ni nak dapat side income je slain dari elaun mara,
at least tak perlu mintak parents.

plan untuk sorokkan dari parents akhirnye memuncak bila orang tuntut 1k immediately (lain2 nasib baik bole pay ujung bulan/monthly),
and pada masa ni brapo je ade kat tangan, and trase hati ni terlalu berat,
sebak,bingung, and last2 tpakse call and bagi tau mak, n the best part is,
this is the moment when Allah shows me the person who knows me better
than any other in this world, and yes, she could sense my problem just before
i tell her, keep asking me,.." adik ok tak ni,bunyi ada masalah besa je nih"..,
and time da tak tahan sangat luah aje, and bile time mak datang amik dari campus,
she knows that i'm not that calm, she touch my face, and at the moment, i feel so calmed by her hands.

memang time tuh, rse berat kat hati nih berkurang,
and other things yang berlaku memang beri aku kesedaran,
bende yang slama nih aku terlepas pandang, Allah tnujukkan aku.

and 1 bende yg aku nak cakap kat sini, choose ur friend wisely (okay tiba2 je mamat nih)..
sebab benda yang aku alami skarang, hanya ade certain kawan je yang mampu tolong aku,
and buat aku sedar, kawan mana yang sanggup berkorban untuk aku,
may Allah bless them all, aku memang sayang kawan2 aku, terutama yang tolong aku
time2 aku macam ni,hanya Allah yang mampu balas jasa korang (ye nnt aku keja pas abeh sem aku bayar balik --')..


thts all kot. just want to share, stiap ujian yang berlaku nih, pasti ade hikmah nye, and Allah bukan saje2 bagi kita ujian nih, ni sume agar kita buka fikiran kita, kuatkan lagi iman kita,
mengajar kita supaya lebih matang, mengajar kita erti pengorbanan, and banyak lagi yang kita sendiri kena alami, then baru kita sedar erti kehidupan di dunia yang sementara nih :)
assalamualaikum...
p.s:ni cite yang pendek je, sbenanye pasal kene tipu nih cite lg panjang, just nak pendekkan aje :D